Testimonies
Gratitude Changes Everything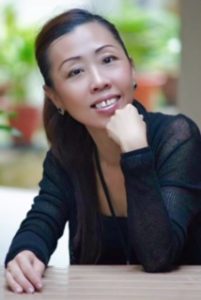 Rosalind Pek's resilience story:
"8 years ago, I was diagnosed with Borderline Personality Disorder (BPD) and Major Depressive Disorder (MDD). Some of my darkest moments were lived through this period of intense struggles and it seemed that I don't fit well into our fast-paced materialistic society. For too long, I had felt so much awkwardness about the ways where I thought I was different from so-called normal people.
And my attention was largely focused on what I lacked or was different from social norms. I came to accept, sadly, that the only places that could accept me were either the mental health institutions or hospitals. And it left me with little options as someone struggling with mental health challenges.
Read More...
I was often misunderstood and/or marginalised within the community. It seemed, at that time, that recovery is a far-fetched hope and distant goal for me. I experienced being stigmatised by my own family members, relatives and friends who deemed my case as hopeless and abnormal. It seemed to me in my depressed state that no one understood my mental landscape, including myself.
It was a long and painful journey where I tried virtually every form of therapy that could help me get well. These included years of conventional psychological interventions, as well as alternative forms of therapies such as dance and art, homeopathy, studies in spirituality, Peer Support Specialist training and a few self-sponsored trips to the US.
It was there that I learned to equip myself as a trainer for 3 evidenced-based forms of Peer-led recovery models like Wellness Recovery Action Plan (WRAP), Intentional Peer Support (IPS) and Hearing Voices Network. (HVN)
I spent the first 2 years in recovery by serving as a volunteer in IMH and SAMH. As a result of my own lived experiences, I could walk in the shoes of someone struggling with mental and emotional issues. In the process of helping other peers, I made an important self-discovery; that is, the most important gift anyone can give me is their humanity and I felt the importance of recognising that.
In Singapore, there was a severe lack of peer support groups, Consumer Operated Service Providers (COSP) or Peer Respite Centres that struggling peers could turn to for help in Singapore. Fortunately I have a few friends, with similar conditions to mine, from Vermont, whom I reach out to for support during my darkest hours. These deeply compassionate individuals work for a Peer Support Centre in Vermont. They journey alongside peers to achieve mutual goals, assess options and discover new ways of thinking and doing things that works. In such a mutual process of recovery journey, both parties' benefits and both learn from the process.
But, it saddens me to see the lack of such humanistic services within the mental health community in Singapore. Hence, I am deeply driven to introduce the COSP module here because I had personally benefited from such peer-led interventions and believe many peers in Singapore will benefit from it too.
I want to do my part in creating a safe space where every human, in every nook and corner, could receive the gift of authentic acceptance from other human beings and in turn offer that gift of compassion to others. My connection with the peer-led mental health movement with the peer community in Vermont have helped me to bring everyone closer to home and help to build an inclusive community here in Singapore as well.
My perspectives changed radically after joining Psaltcare as a volunteer. The Psaltcare community challenges the prevailing worldview of persons with mental health challenges – it is a safe and open community where we can be true to our intrinsic nature. We accept and encourage one another to discover our highest values and really live them.
Through the Peer Support meetings, we discover like-minded companions on our recovery journeys and realise that each of us have a wealth of "lived experiences" to encourage others through their struggles. We feel supported to have companions in our journey, and together we will forge new pathways to recovery.
I would like to take this opportunity to thank the Psaltcare committee members for allowing me the opportunity to facilitate the Singapore chapter of DBSA Peer Support group since 2014 and opportunities to support caregivers and peers in the community who are going through some major struggles in life.
It is my deepest hope and dream of building this vision of a Consumer Operated Service Provider (COSP) into a reality that helps to build a community where we truly belong – to help us in our healing journey and stay out of hospitals and institutions.
I hope we can take the risk together of rediscovering who we really are and trying to create a world that has room for all of us in our own uniqueness.
Thank you."
Rosalind has been the volunteer facilitator for Psaltcare since 2014, and leads the DBSA Peer Support Group. Her passion and dedication to help others has supported many peers in their recovery journey. 
---
Chris Tan's resilience story:
"In Oct 2005, my life was turned upside down after an acute right-brain stroke left me half paralyzed. Then in 2007, my ex-wife filed for divorce citing irreconcilable differences. This marital shock, coupled with losing my job in the same year, sent me on a tailspin of Clinical Depression – which I have struggled with for the last 12 years. Coming to Psalt Care helped me to realize I wasn't alone in my struggles. The fortnightly Peer Support group provided a safe space for me to share my struggles and learn from other peers with similar struggles like mine. Together, we become stronger and resilient to adversities."
Chris is now a volunteer facilitator for Psaltcare and leads the Christian Peer Support Group. He has been a role model to many in his resilience to life challenges. 
---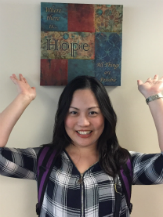 Deborah Seah's resilience story:
"I am a Certified Peer Support Specialist who leveraged on my lived experience of bipolar disorder, postnatal depression and anxiety disorder to offer peer recovery support. My aspiration is to be there for my peers and empower them on their road to recovery. I seek to offer hope, encouragement and guidance to peers and caregivers by giving engagement talks, facilitating peer support groups and providing peer support services. I am also an active mental health advocate who seeks to stamp out stigma in mental illnesses, so that more people who are suffering in silence will step forward to receive treatment. I believe that there is no shame to have a mental health condition, as it is just a physical disability like any common illness that can be treated.
Read More...
My speedy recovery is proof that peer support truly works! To me, Resilience in Recovery requires three things:
1) Courage – to embrace the past
2) Gratitude – for the gifts of the present
3) Hope – to make the most of your future
Recovery from mental illness is possible because I stand as the Evidence of Recovery myself! I believe that everyone can recover so long as we don't give up hope!"
Please click on  the following link for Deborah's more detailed recovery story and video presentation: https://www.healthymindonline.com/blogs/detail/106
Deborah is currently serving as a volunteer facilitator for Psaltcare's Christian Peer Support Group together with Chris Tan, who first introduced her to Psaltcare's services. She started off volunteering by sharing her recovery story and delivering a talk (Finding God's Purpose in Your Life) at a Christian Peer Support Group Meeting on 21 June 2017.
---
"PSALT Care is a uniquely valued resource for peer support members in their journey to mental wellness and recovery. It adopts a person-centric approach that is bottom-up in orientation and grounded on volunteering facilitation and community building and offers a myriad of holistic therapies.
This approach is refreshing, effective and empowering for members in healing and leading dignified and fulfilling lives. It unites people, on the universality of their humanity, even as they encounter a diversity of emotional states and experiences.
Read More...
Being peer support driven, there is a rich depth and myriad of personal experiences and challenges to draw upon. As well as being open, its welcoming and non-judgmental environment facilitates deep and honest discussions that are instrumental to recovery. This contrasts with typical therapeutic/institutional relationships which have asymmetry and hierarchy and can be restrictive in ways.
Critically it goes beyond purely diagnostic labels which can narrowly 'straitjacket' people and ultimately not be as productive in the process of recovery and mental wellness. While it is highly useful, it is imperative to understand the nature of the condition – traditionally prescribed labels are limiting.
PSALT Care's practice of adopting life affirming values-nomenclature such as "mental wellness" "recovery" and "condition" leads to both more respectful, humanistic interactions as well as fruitful outcomes, as borne by the recovery journeys and stories of members. It recognizes the humanity and suffering that is also universal and an integral part of the spectrum of human experiences.
Consequently, there are dedicated facilitators with extensive knowledge, training and skills as well as crucially lived experiences. For facilitators, this combines both theoretical knowledge and training as well as deep practical experiences. The passion and compassion that the facilitators bring are refreshing and enriching.
This is exemplified by Rosalind Pek, who has been colossal and integral in the PSALT Care efforts from its inception and rapid growth today. Her outstanding commitment and care for PSALT Care members has fostered closeness and encouraged community. The group is supported by other able and dedicated peer support facilitators like Chris and Deborah. Providing more well deserved resources will enable more to be done.
Thus far, I have personally only attended maybe 4 sessions in total, yet have found all to be useful and enriching in their own way. Those attended included two support sessions, art therapy and most recently an introduction to WRAP. I look forward in time to exploring the diversity of other programmes on offer such as PEERLY HUMAN and Zentangle among others.
The diversity of these courses is wonderful, providing a myriad of holistic therapies that has something that is catered to everyone that they may find beneficial. The gamut of activities that are being organised – from peer support sessions, to sports and even public speaking is indeed refreshing.
It would be appreciated if PSALT Care could also explore practical driven sessions focused on techniques as well as leveraging on individual strengths and unique talents. For example, courses on how to manage challenging thoughts and emotions and seek to direct it towards fruitful behaviour and outcomes. These could include therapies and modalities such as ACT as well as CBT. Other therapies/techniques beyond the traditional would also be welcome.
In this regard the introduction to WRAP was also very useful and practical.
Through the courses, peer support members can also discuss what worked for them and did not. This includes understanding whether certain programmes were constructive and their experiences.
For leveraging on strengths, having members identify areas they are talented in or passionate about and finding practical, systematic ways to utilize that in their personal and professional lives. Beyond techniques, drama and experiential therapies could also be useful to explore.
The grander goal is of education and empowerment – both within PSALT Care and beyond to the wider society. This includes continuing to grow and build as well as to connect with other wellness groups. Moving beyond the walls of PSALT Care, we could endeavour to educate and inform wider public society on the diversity of mental conditions – removing stigma, shame, disinformation, distrusting and negative attitudes. We could try to correct mind-sets that people who have faced these challenges are inherently defective.
On the contrary, peers exhibit great courage and resilience to persist and have deep compassion. We need the community to understand that every single person with cognition has mental health issues.
We should at least appreciate, if not celebrate, that the human condition invariably has a spectrum of emotions/feelings – joy, sadness, anger, etc. [All the emoticons on WhatsApp and beyond ;)] As well as that suffering/trauma is an inevitable part of that experience as well as fellow travellers.
In summary, I personally appreciate the great work of PSALT Care's community efforts and desire to see more resources and support being made available for mental health recovery."
– Surthriver
---
"I came to Psaltcare's support group when I realised I needed to heal from certain traumas in my childhood that have continued to haunt me and affect my life.
Since my teenage years, I have struggled with low mood, the tendency to isolate myself and suicidal thoughts. All these years, I have been a loner, feeling different from everyone else. Even though outwardly I have a job and have some friends, I always felt disconnected from life. I have also struggled with intense anxiety and gastro-intestinal disorders since I was 9. Coming from a family with two aunts who suffered severe mental illness, I wondered if I myself might have a condition.
When I came to Psaltcare, I realised I wasn't the only one struggling. I felt a connection with the people in Psaltcare, knowing that they too have suffered and continue to soldier on. The feeling of community and social support has been a positive influence in my life. With Psaltcare, I know there is a safe space for me to be honest about my struggles.
Read More...
In a society which values achievement and financial success, it is difficult to be vulnerable. Among my "normal" friends, there is a tendency to brag about career success and financial achievement. No one wants to acknowledge that they are struggling, let alone talk about difficult feelings such as suicidal tendencies. It is the same with the workplace and family. My family has given me a great deal of support and love, but it is also the birthplace of a lot of grief, hurt and trauma.
My journey has been understanding what was done to me, processing the emotions and giving myself and others compassion, in order to heal. The workplace is even more unforgiving, where sometimes I feel I have to be on my guard all the time.
At Psaltcare, there is a community where we can be open about our issues and gain support and encouragement in our recovery journey. The social connection has been invaluable in my healing journey. I treasure the friendships I have made at Psaltcare, although I have only joined the group some months back. Having struggled with depression and anxiety most of my life, I am glad that I can share some of my coping strategies and contribute in some small way to the well-being of others.
Psaltcare has given me the opportunity to find meaning in my suffering. I love that the support group is run by peers with lived experience. Knowing that they have gone through what I have gone through, and possibly much worse, and seeing how far they have come in their recovery journey, gives me hope and encouragement that recovery is possible."
– Felicia
---
"Before I start this testimonial, I would like to introduce myself and how I got acquainted with Psalt Care. I was a Teacher with MOE before leaving my job in 2015 to take a much needed break. Through a whatapp chat group, I came to know about Zentangle and then about Psalt Care.
I will enunciate the factors by which Psalt Care has been able to provide strength and guidance to all it members in the following paragraphs.
First of all, Ms Rosalind who facilitates the sessions is very open, firm and caring. The trust that her way of being builds allows most of the participants to speak up and share.
Read More...

Psalt care is my first experience of a support group. It astounded me the way the atmosphere of trust and safety allowed so many people to share their darkest, wildest thoughts and feelings. Things they have been hiding behind their panic attacks. I was never aware of such psychological conditions before attending Psalt Care.

Undoubtedly, there were impactful sharings that gave strength, hope and direction. There were also sharings that were practical such as those about how to get medical recourse. One of the group member even very helpfully offered her professional opinion.

I have definitely learnt a lot through my association with Psalt Care and I want to thank Ms Rosalind from the bottom of my heart for accepting me into the group.

I end this testimonial with the wish and blessing that Psalt Care would continue to serve those people who needs it most and help them walk out of the dark periods of their lives."

-Lily Leong.
---
"For most of 2015, I was adjusting to having my first child. I felt that my challenges were unique to myself and was experiencing a lot of negative feelings about the adjustment, and a loss of control at my circumstances. I lacked an inner strength to face up to the current situation and was feeling very low and struggling through everyday life feeling alone.
I felt encountering Psaltcare was part of my life's turnaround. I first attended a session in November 2015. Upon reflection, I felt the session kick-started my recovery from the major depressive episode. The facilitator shared extensively about the ground rules for the session and the purpose of the session. With her positive language, she made each individual present in the room a valuable person, and not there because he or she was feeling ill. I felt it was safe to share about my struggles, and that no one there was going to be a judge or be judged by others. This was unlike any other social groups I had encountered.
Read More...

It was an important perception because in being able to sharing and speak about the challenges openly, we realise we are not alone. Because the facilitator openly embraced her challenges and shared about the tools and resources which helped her, it was a pivotal moment for me to realise that I too was capable of recovery.

I went for a second session in December 2015 because I wanted to experience the value in reaching out. I believe during the introductions, sharings and conversations, there were vital connections made. While we may not have met each other again after that session, the connections left a lasting impression which helped me build my life back slowly. Over the period, I tried to build a support network with my family and seeked a community to grow with.

One year later, in November 2016, I came back to Psaltcare. This time not so much so for recovery, but to be part of the group. I see a purpose to gather peers who are in need of support as I have experienced this route to the path of recovery. For knowing that we are journeying together gives us strength to de-stigmatize the impact of the negative feelings. Peer support helps us to know that we can live and co-exist with our struggles in order to improve our lives. Being part of the movement, we can practice being in a community without fear of judgments whilst mastering our self-empowerment."

– Gwladys Tan
---
"I chanced upon Psalt Care one day about 2 months ago through Google. I thought that I would give it a try and I attended one of their meetings. Being a person who suffers from social anxiety, I was pleasantly surprised that I felt at ease at the meeting.
I was able to open up because I felt like I was with people of similar conditions who would not judge me. To know that I am not suffering alone meant a lot to me. The peers and members of Psalt Care are always so supportive. I know that they will be around to encourage and support me whenever I am triggered or have one of my panic attacks.
I am so elated and moved by Psalt Care sponsoring me for the highly therapeutic Zentangle class. The class was very affirming because all our art work were displayed for others to view.
I hope to be able to one day master my psychological challenges through my being a member of this caring family."
– Sabrina Chin
---
"Some time back, I searched online for a depression support group. I came across Psalt Care. Finding Psalt Care was a lifesaver for me because I was attempting suicide at that time.
They got in touch with me and arranged for a psychologist to meet up with me. My first session was extremely painful for me as I opened up my deepest wounds to someone I didn't know too well. Gradually, I got better. I was encouraged by the psychologist to attend the support group session.
Read More...
The first Psalt Care Session I attended was facilitated by Rosalind. She has this innate ability to help people feel okay with their depression because she suffered from it as well. To me, Rosalind is a god send. I met her when I was at the deepest trough of my life.
By the 3rd and 4th session with my psychologist along with attending regular support group meetings, I felt much more affirmed in my life direction.
I am no longer attending PsaltCare session as I am so much more aware of my life situation and emotions. I apply the coping strategies taught by PsaltCare to deal with the downs in my life.
I will always be grateful to Rosalind and Psalt Care for helping me come to terms with my psychological ailment, depression, that is still stigmatized and inadequately addressed in Singaporean society."
– Jasmine
---
"Yesterday was my first visit to this peer support group. I am greatly amazed and encouraged by all your sincere sharing and testimonials. I really hope that I can grow together with every single one of my this new found, special family as we walk together, supporting one another in each one of our recovery journey. This is a very special, unique and awesome family. Thanks to everyone in this peer group. "
– Alvin Chew
---
There was a time when I felt so lost and was looking for a support group to share my pain and agnony with. I discovered Psalt Care and found many kind and helful peers who extended their hands to help me go through that dark period of my life.
– Angeline
---
"Just about 4 months ago, I got acquainted with the Psalt Support Group and it has changed my life. Back then, still racked with the demons of my clinical depression, Ros, Vincent and Chris patiently, lovingly, compassionately replied my messages on whatsapp. I felt supported. Meeting Ros, the hurricane and leader of our not so small a group was quite a thing. In person, Ros is forceful and yet caring. The psychological hard knocks in her life, 8 years of depression, has given her strength.
Read More...
Sincere, ardent, unrelenting in pursuing the group's mission- "peers who all have lived experience supporting each other through each other's worst times".–I find Ros despite her sometimes sharp curves/edges inspiring.
The greatest contribution that Psalt has had upon my life is more than the helpful meetings held forth nightly where knowledge such as coping skill, and maintaining homeostatsis are shared.
The greatest impact that Psalt group has had upon me is Relationship. Through it, I come to meet fellow peers who have suffered, and are suffering conditions similar to mine. I feel a sense of camaradie No one really judges another because everyone is in the same boat. I made quite so many new friends, and we really do have fun where we forget ourselves and our various issues.
I also have the relationship of Ros, and Chris who I trust cares about me.
Ros has shown us her full programme for this year, and it is just plain exciting. I really look forward to those activities and classes and I am sure my fellow peers do as well. There is just but one thing. We need funding. Whoever you are, wherever you may come from, know that your much needed funds will make a difference in the lives of not too small a number of people.
Psalt Group may not have been my total solution, but it was a major part of my solution. I am getting up on my feet already, and am looking to become a full time tutor and professional writer."
– Royce
---
"I see PsaltCare as a place where hope is revitalized for the Peers it supports. In my opinion, Psalt Care fills a glaring gap that the current mental health scene has failed to fill. It is a place for fellow peers to gather and support each other.
I have been a regular participant in both the Peer Support group as well as its Christian Support Group held monthly where I have seen for myself how peers help and support one another. Psaltcare also offer ample opportunities and subsidies for peers to explore holistic alternatives such as Psychodrama, Zentangle and Somatic dance, aiding our recovery journey.
I sincerely hope our donors will be generous in their donations so that Psaltcare can continue to deliver the support and programmes that has helped so much in my recovery journey."
– Pisces
---
"The Psalt support group is a wonderfully supportive and encouraging community. It provides a unique and open platform for members to share their experiences, concerns, challenges in a non judgemental manner. This provides a conducive atmosphere to find constructive solutions to manage one's conditions and life challenges. Ros, Chris and other dedicated facilitators have deep insight borne from their own and collective experiences and knowledge gathered.
Read More...
Transcending constrictive labels, moving beyond prescription, and harnessing the best while managing the rest, the myriad of approaches including art therapy, Saturday sessions with Sarah Knukston are creative and practical for daily life. Everyone from all walk of life can benefit from them. In summary, I have found the sessions useful and life affirming."
– N.V.
---
"A little less than a year ago, following a series of emotionally and mentally drained events. I knew that I needed to find the strength to continue living. Out of sheer desperation, I came upon PSALT Care peer support.
Over the past 6 months, Rosalind, Chris and Vincent from PSALTCare who were volunteering for it has led and shared their valuable insights and knowledge on coping skills with myself and other peers who have similar mental health struggles. From their valuable sharing, I have had a better understanding of my own suicidal idealization which preoccupies my mind. From them I learnt how to manage it.
Read More...
Through the Psalt Care sessions conducted, I have better understand the compulsive thoughts that I keep dwelling upon and to refrain from my self harm rituals. The old adage " A sick mind does not know its sick" holds revelatory significance to me. Whether as it applies to my personal or professional life, I have learnt valuable lessons on how to manage my own thoughts, to watch them from a different perspective through Psalt Care. This insight has helped me develop some fair amount of refrain towards performing my usual self harm rituals
Importantly, Psalt Care frequently brings in other therapists such as Sarah Knutson and Dr Chiang Wai Fong whose philosophies and ideas have shown me different approaches to tackling my mental struggles. They show me a path of self healing, and gives me the tools necessary to walk my recovery journey.
I am truly grateful for the priceless gift that Psalt Care has given me, in the form of my experiences of recovery. I want to say a Big Thank You to Psalt Care and all those who have helped me on my way."
– C. Whye
---
"Even though I have only joined PSALT Care for 2 sessions so far, I have gained a lot of perspective from all the stories shared. The strength and fortitude displayed by each participant has gotten me through my own dark moments. I feel very fortunate to have discovered PSALT care, and it will be a core part of my support option as I cope and recover from my tendencies towards anxiety."
– Benjamin
---