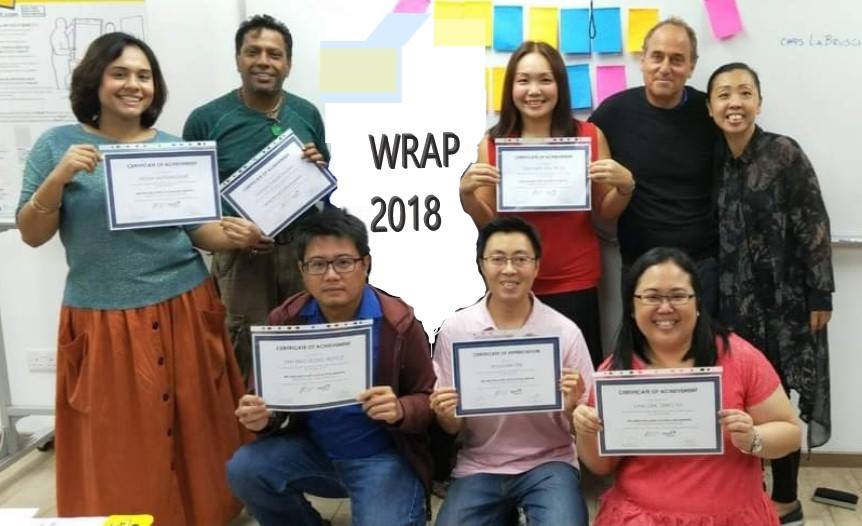 At PSALT Care, we are dedicated to providing comprehensive support to our members, enabling them to lead fulfilled and empowered lives. Our commitment to their well-being extends beyond traditional therapy sessions – we believe in equipping them with practical life skills that can make a significant positive impact on their daily lives. Our Life-Skills Trainings are designed to promote personal growth, enhance well-being, and foster holistic development.
Empowerment Through Wellness Recovery Action Plan (WRAP): One cornerstone of our Life-Skills Trainings is the Wellness Recovery Action Plan (WRAP). WRAP is a comprehensive self-management tool that helps individuals take control of their mental well-being. Through WRAP, members learn to identify triggers, develop coping strategies, and create a personalised plan to maintain their mental wellness. This training empowers our members with the skills to navigate challenges and achieve their goals.
Exploring the 10 Dimensions of Wellness: Another essential aspect of our Life-Skills Trainings is centered around the Institute for Wellness Education's 10 Dimensions of Wellness. We believe that wellness is not limited to just one aspect of life, but rather a multifaceted journey. Our workshops delve into various dimensions such as emotional, intellectual, physical, social, and environmental wellness. By addressing these dimensions, our members gain a comprehensive understanding of their well-being and how to nurture it.
Creating a Supportive and Learning Community: Our Life-Skills Trainings provide an inclusive and safe space for members to learn, grow, and interact with their peers. These trainings are led by experienced facilitators who are passionate about empowering individuals to take charge of their lives. By fostering a supportive and learning community, we encourage open dialogue and the sharing of personal experiences, which in turn contributes to enhanced self-awareness and resilience.
Join Us in the Journey to Empowerment: At PSALT Care, we believe that everyone has the potential to lead a life filled with purpose and well-being. Our Life-Skills Trainings empower our members with valuable tools to navigate challenges, achieve personal goals, and foster overall wellness. We invite our members to participate in these trainings and embark on a journey of growth, self-discovery, and empowerment.
Elevate Your Well-Being with PSALT Care: If you're interested in joining our Life-Skills Trainings or learning more about our comprehensive support programs, we welcome you to reach out to us at info@psaltcare.com. Together, we can work towards enhancing your well-being, fostering personal growth, and building a stronger and more resilient community.