Executive Management Team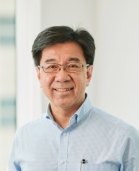 Mr Jackie Tay, MBA, Board Member & Executive Director: Jackie has been in the non-profit sector for more than 12 years and has been with PSALT Care since May 2017. Inspired by a sense of service to the community, he came out of a long and varied career in the corporate sector, bringing with him extensive organisational expertise in finance, marketing communications and general management plus a deep passion to serve. A down-to-earth and personable leader, Jackie seeks to inspire many others to support persons in the mental health recovery journey.
Date of appointment: 05-05-2017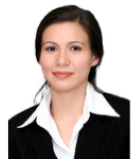 Ms Tanya Maitland, Board Member & Deputy Executive Director: Tanya is a trained counsellor and social worker, with over a decade's experience in the mental health and addiction sector. She is passionate about mental health and believes that recovery is possible. In her professional experience, Tanya has set-up and headed social service and aftercare & family service departments, served as Director for Psychology, Addictions and Counselling Training, and led the first Mental Health Services team at the National Council of Social Service. She is also one of the founders serving on the Board of Caring For Life, and had 10 years of service on the Board, including as past-President, of the Society Against Family Violence. Tanya was a recipient of the Lien Foundation Scholarship for Social Service Leaders.
Date of appointment: 12-06-2019
Mr Aloysius Kwok, Assistant Head for Operations & Manager, Volunteer and Stakeholder Engagement: Aloysius holds a Degree in Psychology and joined PSALT Care in 2020. Prior to joining PSALT Care, he had more than 5 years experience serving in various community and charity organisations. He oversees the scheduling of PSALT Care's monthly calendar of recovery-focused activities, facility operations of our activity hub centre, and contributes significantly towards provision of services in facilitating PSALT Care support groups and activities. He collaborates with various organisations in providing mental health talks, as part of his role in-charge of volunteer and stakeholder engagement. His additional responsibilities and contributions are in the areas of digitalisation and digital solutions, and compliance matters.
Date of appointment: 01-01-2023