Partner Us – Donate Today!
Love Never Fails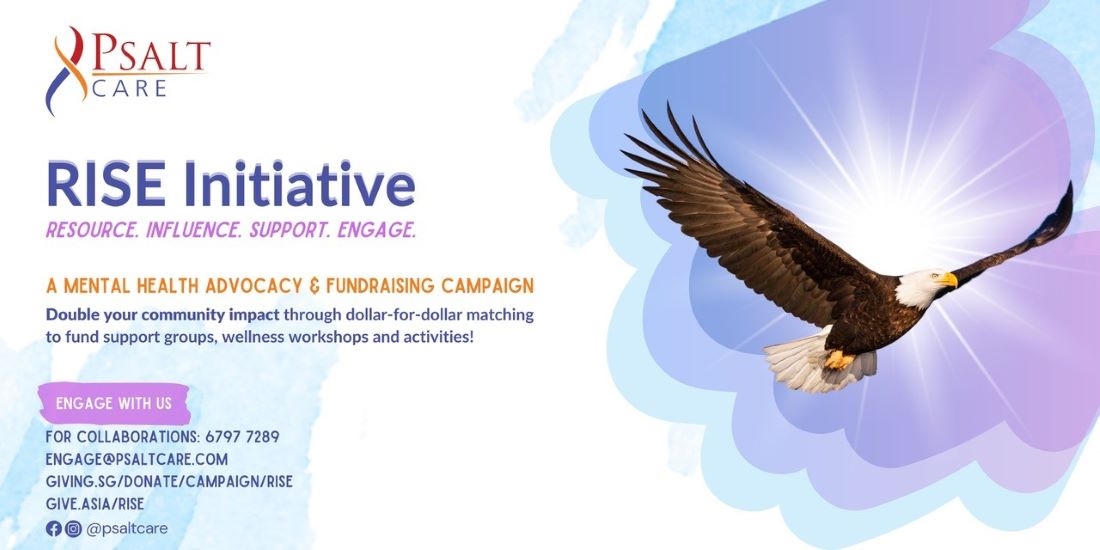 Make a meaningful contribution by supporting the RISE Initiative, PSALT Care's mental health advocacy and fundraising campaign.
RISE stands for: Resource. Influence. Support. Engage.
Join us and stand together for mental health:
– Resource PSALT Care's community-based mental health programmes and services.
– Influence conversations to reduce the stigma and promote inclusivity.
– Support persons struggling with mental health challenges and their caregivers.
– Engage in meaningful actions, e.g., charitable giving, volunteerism, CSR or philanthropy.
Donations will be eligible for dollar-for-dollar matching from both Tote Board and the Government under the Enhanced Fundraising Programme.
PayNow: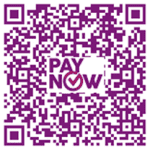 UEN: 201401059R
Donate with Bank Transfer
Account Name: Psalt Care Ltd
Bank: OCBC Bank Ltd
Account Number: 686-375239-001
Kindly ensure "RISE" is indicated in the Reference section.
Donate with Cheque
Kindly make the crossed cheque payable to PSALT Care Ltd and send by mail to:
PSALT Care Ltd
10 Sinaran Dr, #11-16
Novena Medical Centre
Singapore 307506
For individual donations, please indicate "RISE", your name, address, contact information, and NRIC/FIN number on the back of the cheque.
For corporate donations, please indicate "RISE", your company name, address, name of the contact person, contact information, and UEN number on the back of the cheque.
Please complete this Donor Information Form after making your donation via PayNow, Bank Transfer, or Cheque. PSALT Care is committed to handling your personal data with care and privacy under the Personal Data Protection Act (PDPA). By submitting this form, you consent to the collection, use and disclosure of your personal data to relevant third parties for purposes reasonably required by PSALT Care for donation-related and communication purposes.
For CSR collaborations, employee giving and other meaningful initiatives for mental health, please call 6797 7289 or email: engage@psaltcare.com.