About PSALT Care
Inspiring Hope
Overview
PSALT Care Ltd (pronounced as 'Salt-care'), is a charity organisation set up to support and sustain persons with diagnosed mental health and addiction challenges, peers whom we also refer to as 'members', in their recovery journey.  It is a fundamental belief in PSALT Care that recovery is possible. Recovery involves supporting members, as they continue with the medication prescribed by their doctors, through modalities such as psychotherapy, mental health education and group support sessions. PSALT Care endeavours to support its members by means of organising peer-led support group meetings which are facilitated by formally trained, volunteer Peer Support Specialists.  These small group sessions, each comprising between 12-16 members, meet regularly to briefly discuss a mental health topic and encourage one another in their recovery journey.  Speaking with empathy from their own lived experiences, the peers and their facilitator share a common bond and sphere of encouragement that non-peers may not fully appreciate. PSALT Care is recognised by the National Council of Social Service ("NCSS")  as a full member since 1 April 2014.  It is also affiliated to the US-based Depression and Bipolar Support Alliance ("DBSA") and operates as its recognised Singapore chapter.  A large pool of active volunteers do most of the work, supported by a small team of administrative staff.
About Betsy's PLACE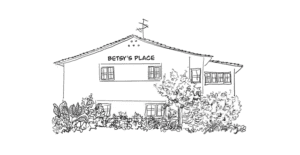 PSALT Care has established a dual-purpose centre, Betsy's PLACE (Peer Life Activity Centre for Empowerment), as an engaging hub where peers' needs can be met with a 2-pronged approach in recovery. 1. An Activity Hub to provide support and build skills to aid peers in recovery and integration to society
Build skills that support recovery and reintegration to society.
Provide social support to peers.
Provide professional support to peers.
2. Short-term residential respite haven for peers facing stressful life events without family support
A safe place of respite for peers in times of need.
Increased professional support focused on crisis resolution and family work.
Daily recovery-oriented activities – peer support groups, life skills training, and recovery experiences.
Address: 38 Jalan Lepas Singapore 537962
Our Mission, Vision and Values
Our Mission is to enhance and sustain the well-being of persons facing emotional, mental health and addiction issues.
Our Vision is to be effective in providing and advocating a wide selection of holistic education and support resources for emotional, mental health and addiction issues.
Our Values are:
Peer-centric service – putting the needs of the peers first is a key service principle.
Visionary leadership – introducing new modalities, concepts, therapies and services for mental health recovery.
Professionalism – competently delivering on the expected service, ensuring staff and volunteers are adequately trained.
Our Board Of Directors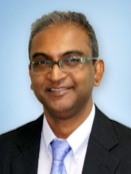 Dr Munidasa Winslow, MBBS, M Med (Psych), FAMS, Chairman: Dr Winslow is a leading figure in the local mental health scene. He has worked in general psychiatry and addiction medicine since 1988.  He was one of the pioneers responsible for the setting up and development of addiction services both in the hospital and in the community.  Dr Winslow is a sought-after speaker at addiction and mental health conferences around the region.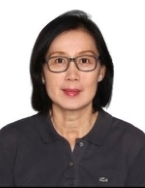 Ms Chu Huey Lan, Treasurer: Huey Lan is a highly experienced finance professional with more than 30 years of industry practice overseeing commercial transactions and reviewing financial reports. With a Bachelor of Accountancy Degree from National University of Singapore, Huey Lan brings to the organisation astute financial analysis and decision-making skills, adding managerial confidence to the overall administration of the organisation. She is a highly collaborative team player with a track record of effectively training and coaching staff members.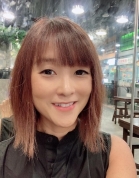 Ms Tan Su San, PR & Communications Committee: Su San's love for the social service and non-profit sector began 20 years ago at the YMCA of Singapore when she made a career switch from the civil service and a brief stint with an internet local start-up. Since then, she has worked at several established local and international non-profits. In her two decades of PR, marketing and communications experiences, Su San has helped raise charity dollars, and PR/media value for various organisations, helming several press conferences, an international sporting event and driving an advocacy-driven campaign to raise awareness for the HIV-infected communities in developing countries. She has been invited to several governmental and community focus group discussions that ranges from assisted-living facility, enabling better mobility and digital access for the aged, as well as how they can age in place. Her best volunteering experiences were pocketed from Nepal and Timor-Leste where she witnessed how systemic poverty debilitated mankind. Su San graduated with a Master in Tri-Sector Collaboration with SMU in 2016. She also holds a Bachelor of Arts degree (Major in journalism) and is a NIE-trained teacher.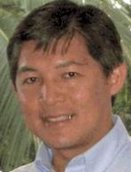 Mr Eric Lee Meng Kai, Board Member: Eric spent over 30 years at IBM Corporation, of which more than half was served in the public, healthcare and life sciences sectors, both on a local and Asia-Pacific level.  In his role in promoting advanced medical information systems, Eric was exposed to systems in advanced countries which are decades ahead of local systems. He has recognised that this gap also extends into the area of mental wellness and recovery.  His passion is to improve, in even a small way, the experience and effectiveness of mental wellness recovery by introducing proven concepts and approaches not yet prevalent in Singapore.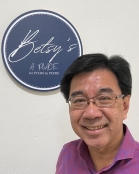 Mr Jackie Tay, MBA, Board Member & Executive Director: Jackie has been in the non-profit sector for more than 12 years and has been with PSALT Care since May 2017. Inspired by a sense of service to the community, he came out of a long and varied career in the corporate sector, bringing with him extensive organisational expertise in finance, marketing communications and general management plus a deep passion to serve. A down-to-earth and personable leader, Jackie seeks to inspire many others to support persons in the mental health recovery journey.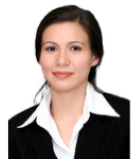 Ms Tanya Maitland, Board Member & Deputy Executive Director: Tanya is a trained counsellor and social worker, with over a decade's experience in the mental health and addiction sector. She is passionate about mental health and believes that recovery is possible. In her professional experience, Tanya has set-up and headed social service and aftercare & family service departments, served as Director for Psychology, Addictions and Counselling Training, and led the first Mental Health Services team at the National Council of Social Service. She is also one of the founders serving on the Board of Caring For Life, and had 10 years of service on the Board, including as past-President, of the Society Against Family Violence. Tanya was a recipient of the Lien Foundation Scholarship for Social Service Leaders.
PSALT Care – Your Donations Make it Possible
PSALT Care is able to provide the majority of it services free of charge or at very low cost as a result of the very generous funding that we receive from personal or corporate donors. If you would like to help us continue to expand our work and reach more and more people each year we would like to hear from you.  If you want to donate your time, we would also like to hear from you. Corporate donors should contact engage@psaltcare.com for further information.
Our Partners and Affiliations
PSALT Care does not operate alone and we are proud to work with a number of organisations to ensure the quality and sustainability of our work. If you are interested in becoming a partner of PSALT Care to help us develop our services and reach more people we would like to hear from you.
Depression and bipolar disorder can be isolating illnesses, but a DBSA support group can help you connect with others who have been there as well.
What Makes DBSA Unique
Peer-led: More than half of the DBSA staff and board members live with a mood disorder and all DBSA support groups are facilitated by peers.
Targeted: DBSA focuses solely on depression & bipolar disorder.
Nationally recognized: DBSA is nationally recognized for our Peer Specialist training services, our mental health advocacy work, our expansive peer support network, and as an expert on the subject of mood disorders.
Innovative: DBSA provides leading-edge, interactive online resources.
Wellness-centered: DBSA informs, empowers, supports, and inspires individuals to achieve the lives they want to lead.
On 1 April 2014, it received the Certificate of Membership from 
National Council of Social Service
("NCSS"), confirming PSALT Care's status as a full member of the NCSS. NCSS is the umbrella body for over 450-member social service organisations in Singapore. Its mission is to provide leadership and direction in enhancing the capabilities and capacity of our members, advocating for social service needs and strengthening strategic partnerships, for an effective social service ecosystem. Community Chest and Social Service Institute (SSI) are part of NCSS.