Our Events
Choose Joy Today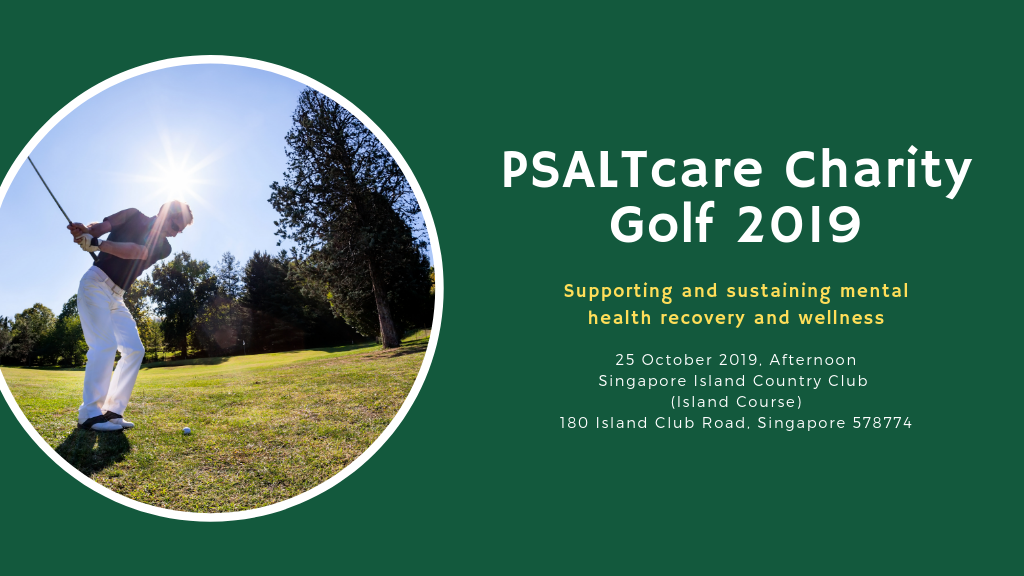 Have a fun-filled afternoon with friends and fellow golfers at the beautiful location of Island Course (SICC) while raising funds for a good cause! This year, Psaltcare is hosting a charity golf tournament to further develop our capacity to serve those suffering from mental health conditions in Singapore.
Key Information:
The charity golf tournament includes a 18-hole challenge, followed by dinner.
Your donations will go towards the setup of an activity center and short-term respite haven to provide quality and continuous psychological support for peers.
As part of the Bicentennial Community Fund, all donations will be matched dollar-for-dollar by the government's charity funding agencies. For every dollar you donate, Psaltcare will receive two dollars to support mental health recovery.
Since Psaltcare is an IPC (Institution of Public Character), all donors will eligible for a tax deduction of 2.5 times the amount donated.
Click below to view the Event Flyer, where you can learn more, or register.
Our Regular Events
Psaltcare runs Peer Support sessions and workshops that are designed to help empower a sustainable recovery.
We do not charge a fee to participants for our Peer Support sessions though we appreciate a small donation (any amount is appreciated) to help defray our costs. We endeavor to keep the fees for our educational programmes and workshops very affordable for our peers, thanks to many like-minded trainers and facilitators who share our passion in helping peers in their recovery journey.
Please check individual events listed below for more information. To find out more, click on the photo.
To register your attendance for an event, please send an email to info@psaltcare.com with your name and contact details.